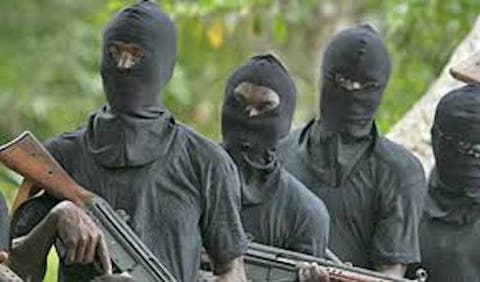 At least one person was yesterday confirmed killed while 56 others were kidnapped when suspected bandits raided communities in two local government areas of Niger State.
The communities raided were Avu in Lapai Local Government Area and Bassa in Shiroro LGA in the state.
The invasion of Avu community yesterday morning was the first of such incident in the area.
It was learnt that the bandits in their large numbers stormed the community around 1a.m. and started shooting sporadically, thereby causing confusion among the villagers.
In the confusion, six villagers (all male) were kidnapped and taken to unknown destination.
A report from the area said the local security men tried to avert the attack by the bandits but were incapacitated by lack of sophisticated weapons.
"Some of the local security men only have Dane guns; they don't even have torchlights but the bandits were carrying sophisticated weapons," a community leader said.
It was also gathered that some of the villagers were still hiding in the bushes for fear of being attacked or kidnapped if they came out.
The incident in Bassa community also took place yesterday when the villagers were about to say the 5a.m. Muslim prayers.
The bandits, said to be over 100, and riding on motorcycles and wielding AK47 rifles, stormed the village shooting sporadically to scare the people.
One of the conveners of the Concerned Shiroro Youths, Mallam Sani Abubakar Koki, confirmed the attack in a telephone interview with journalists.
Koki, who described yesterday incident as "very sad," disclosed that last Tuesday, bandits also wreaked havoc in other communities in the area, but did not give the number of people kidnapped, wounded or killed.
The youth leader also described the bandits as 'terrorists', saying: "There is a serious need for the government to come to our aids before we are totally wiped out."
The Director-General of the Niger State Emergency Management Agency (SEMA), Alhaji Ibrahim Ahmed Inga, when contacted, confirmed the incidents, saying: "We have heard the incidents in Shiroro and Lapai LGAs; it is sad that this thing has become a daily occurrence.
"We pray that with the appointment of new military Service Chiefs, we hope there will evolve a new strategy to stop banditry and kidnapping in the country."
However, the police in the state have not commented on the two incidents.