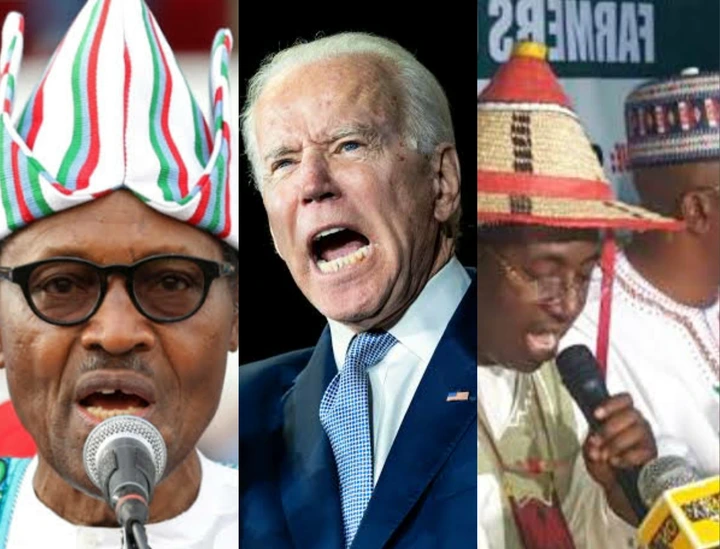 Biden's Administration Deports Hundreds Of Immigrants
The Joe Biden's administration was applauded by many citizens around the world as the newly elected President promised during his campaign that US immigrants will have no problem of deportation in the country.
It has surprised many that the US Customs Enforcement and Immigration have deported hundreds of immigrants across three countries at least.
Reports shows that 269 people were deported to Guatemala and Honduras on Friday, while 15 people were deported to Jamaica on Thursday. News have it that more flights have been scheduled for the sake of deportation in the US.
Miyetti Allah Begs FG For Help
Nigeria's well-known Cattle Breeders Association, Miyetti Allah, has begged the FG for help.
The MACBAN in a statement called for the swift help from the Federal government to provide palliatives to their Fulani herders.
Muhammad Kiruwa, the MACBAN's President alongside Baba Othman Ngelzarma, the National Security made it known that the herdsmen have suffered significant loss and need compensation from Buhari's Government.