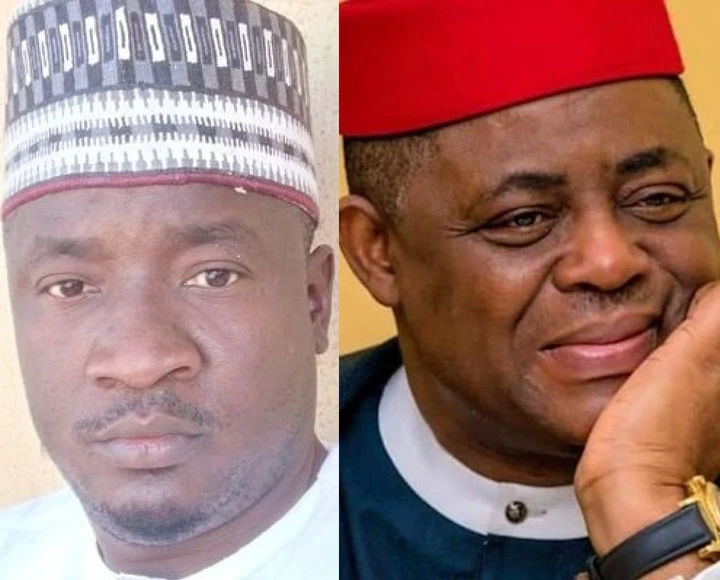 There was chaos in Ibarapa town, after the death of a farmer, and businessman, who was reported to the acclaimed freedom fighter, and activist, Sunday Igboho.
The businessman, who had about 400-acres of farmland which he was using for his cashew farming.
Unfortunately, he was assassinated for protesting that the Fulani herdsmen moved their cows on his farm, and they destroyed virtually everything he planted.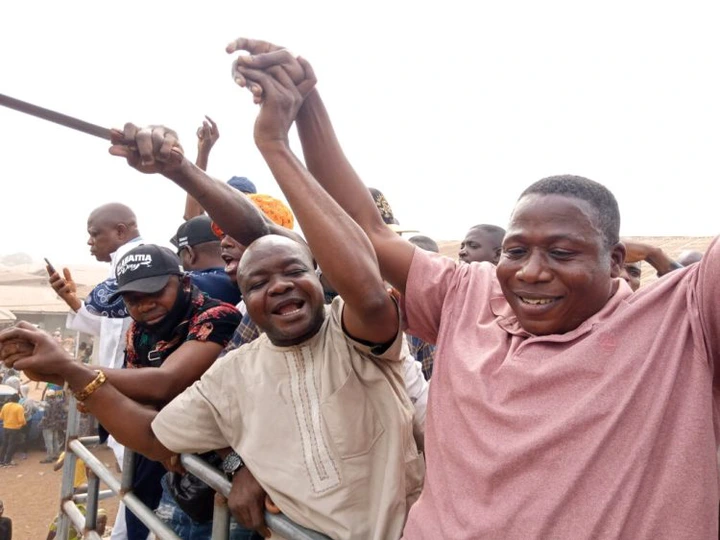 After the farmer was killed by the Fulani herdsmen, Sunday Adeyemo, who is popularly recognized as Sunday Igboho, went to the community where the Yoruba farmer was killed, at Igangan, in Ibarapa Local Government of Oyo state.
He went there, and gave the Fulani herdsmen ultimatum to leave the whole Ibarapa farmlands.
Thereafter, the residence of the Seriki Fulani at Igangan was burnt down by unknown hoodlums. A few hours after, Sunday Igboho's residence at Soka, in Ibadan, was likewise burnt down by unknown gunmen, who came to his community around 3 am.
Popular Nigerian politician, Femi Fani-Kayode, posted the picture of the Yoruba farmer, who was assassinated by the Fulani herdsmen, on his official Twitter account.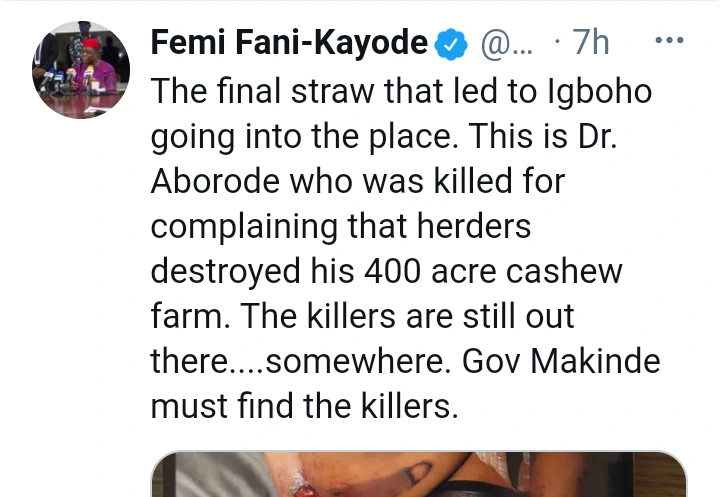 He called on the administration of Governor Seyi Makinde to find those killers. A Hausa man on Twitter replied to Fani-Kayode's tweet, criticised him of promoting unrest. See his response below.