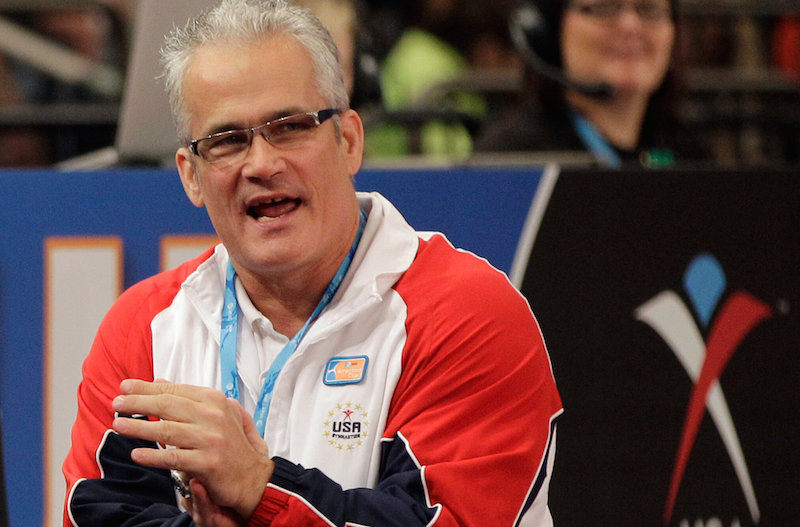 Former US Olympics women's gymnastics coach John Geddert died by suicide Thursday, his body found hours after he was charged with human trafficking and abuse of athletes in his care.
"My office has been notified that the body of John Geddert was found late this afternoon after taking his own life," Michigan Attorney General Dana Nessel said in a statement.
"This is a tragic end to a tragic story for everyone involved."
Hours earlier Nessel had announced a 24-count criminal complaint against Geddert, who owned an elite training facility near Lansing, Michigan, where convicted sex offender Larry Nassar served as the gym doctor.
In addition to two sexual assault charges involving an unnamed athlete between the ages of 13 and 16, 20 counts of human trafficking and forced labor were the result of Geddert's alleged coercive and abusive coaching practices "as he reportedly subjected his athletes to forced labor or services under extreme conditions that contributed to them suffering injuries and harm."
"Geddert then neglected those injuries that were reported to him by the victims and used coercion, intimidation, threats and physical force to get them to perform to the standard he expected," prosecutors said.
Nessel had said at a press conference streamed on social media Thursday morning that Geddert, 63, was expected to surrender to authorities at 2:15 pm on Thursday to be arraigned on the charges.
However, Michigan State Police said that his body was found at a highway rest area outside Lansing at 3:24 pm.