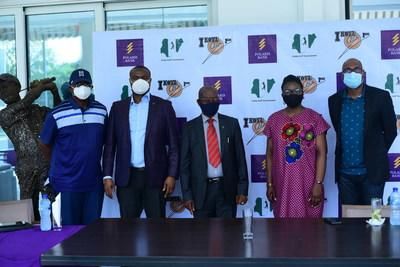 Polaris Bank has announced its sponsorship of the Unity Golf Tournament organised by the Golf Section of the prestigious Ikoyi Club 1938.
The three-day tournament is scheduled to receive guests from Thursday, March 25and tee-off on Friday, March 26and run through Saturday, at the lush green of Ikoyi Club 1938 Golf Course in Lagos.
The Unity Golf Tournament is one that promises to gather the very best golfers around the country.
Expressing delight at the partnership with Polaris Bank, the newly elected Captain of the Golf Section of Ikoyi Club, Dr M.I. Okoro thanked the bank for its support for the tournament and expressed optimism that the partnership would strengthen the already existing relationship with the Ikoyi Club community.
Speaking on the competition, the Acting Managing Director/CEO of Polaris Bank, Mr. Innocent Ike, said the bank is pleased to associate with the Ikoyi Club 1938, adding that sponsorship of the tournament underscores the Bank's conviction on the role of sports and golf in particular, in enabling national unity, and socio-economic growth.
Other highlights of the three day, tournament according to the organisers include a cocktail at the Club house on March 25.On the second day March 26, ladies, veterans and some guests will take to the field.
The tournament is to end on Saturday, March 27with a grand finale which will see handicap 0-14 male and guests play, before the presentation of awards to winners at a Gala Night that would have in attendance, the Governor of Imo State, Senator Hope Uzodimma, and his Lagos State counterpart and host Governor, Babajide Sanwo-Olu.
The Innoson Auto manufacturer/Founder, Chief Innocent Chukwuma will also attend alongside other top dignitaries.