As we all know, that Nigeria practices democracy. which is best suited to leadership in Nigeria. And it is a normal thing when an elected person in an office finishes his/ her 2 tenures of 8 years, hand in over to his or her Vice or deputy as in governor or President. We have seen many times without numbers.
  So in this present administration of APC's President Muhammadu Buhari and his Vice President Professor Yemi Osibanjo.
The President is in his second tenure of 8 years in office. So it will not be a surprise when if he finishes, will hand in over to his vice president based on the decision and agreement of the ruling party. So here the reasons why height does not contest for the presidential election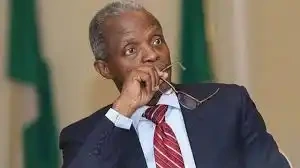 Professor Yemi Osibanjo lacks confidence.
*Osibanjo lack confidence with is one of the main quality of a good leader.
*Osibanjo doesn't have the resources to Squander during the campaign
As we all know that money is one of the key factors of winning election in Nigeria.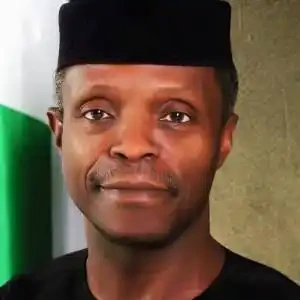 *Osibanjo Can't compete with Some of the top politicians like Bola Tinubu, Atiku Abubakar, Bukola Saraki, Goodluck Ebele Jonathan, Rabiu Musa kwankwaso.